Video Door Phone 7 Inch VDP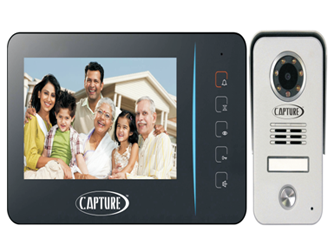 Product Detail
Minimum Order Quantity
Body Material
Condition
Installation
Features
Hands-free Video Door Phone to call.
Expandable up to 4 Monitors and 4 Outdoor Cameras.
Sleek and Elegant Design.
Backlit Touch Buttons and a Decorative Light.
More than 10 melodies for ring selection.
White LED's on Camera provide Clear image at night.
Backlit Name Tag and Call Button on Outdoor Camera.
Price Range
Rs 9,000 - 25,500 / Piece.